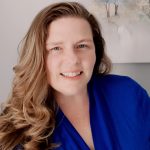 Hi! I'm Regina.
No matter what, finding balance can feel challenging.  You know yourself better than anyone else and I want to use that knowledge to help you.  I don't get stuck on doing things one way and my style is not prescriptive but I am persistent so as long as you are open to trying I will be there to support you.  I love working with people who are genuinely interested in understanding themselves better so they can renew their energy, rediscover a sense of satisfaction, and feel inspired.
In addition to my work with teens, I have supported therapists, educators, and other helping professionals for the past 20+ years.  All the adjustments and uncertainty of virtual connections and ever-changing circumstances make it difficult to take the time and energy to attend to your own wellness.  This is especially relevant if you are working in a helping profession or providing care for someone else.
My approach encompasses mind, body, and spirit and is intended to help you draw out your meaning, purpose, and connection so you can live a more fulfilled life.  I believe success comes from a combination of things including building on your strengths, clarifying values, and being open to possibilities. I am not afraid to think outside the box and appreciate when things don't work out quite the way they were initially imagined.
Bottom line, my work and my passion is all about people.  It is all the messy, complex, and beautiful stuff that make up our lives.
If you are ready to make a change and explore the possibilities please reach out so I can provide you with structure and support to help you reconnect with your sense of purpose and long lasting satisfaction.  You deserve it!